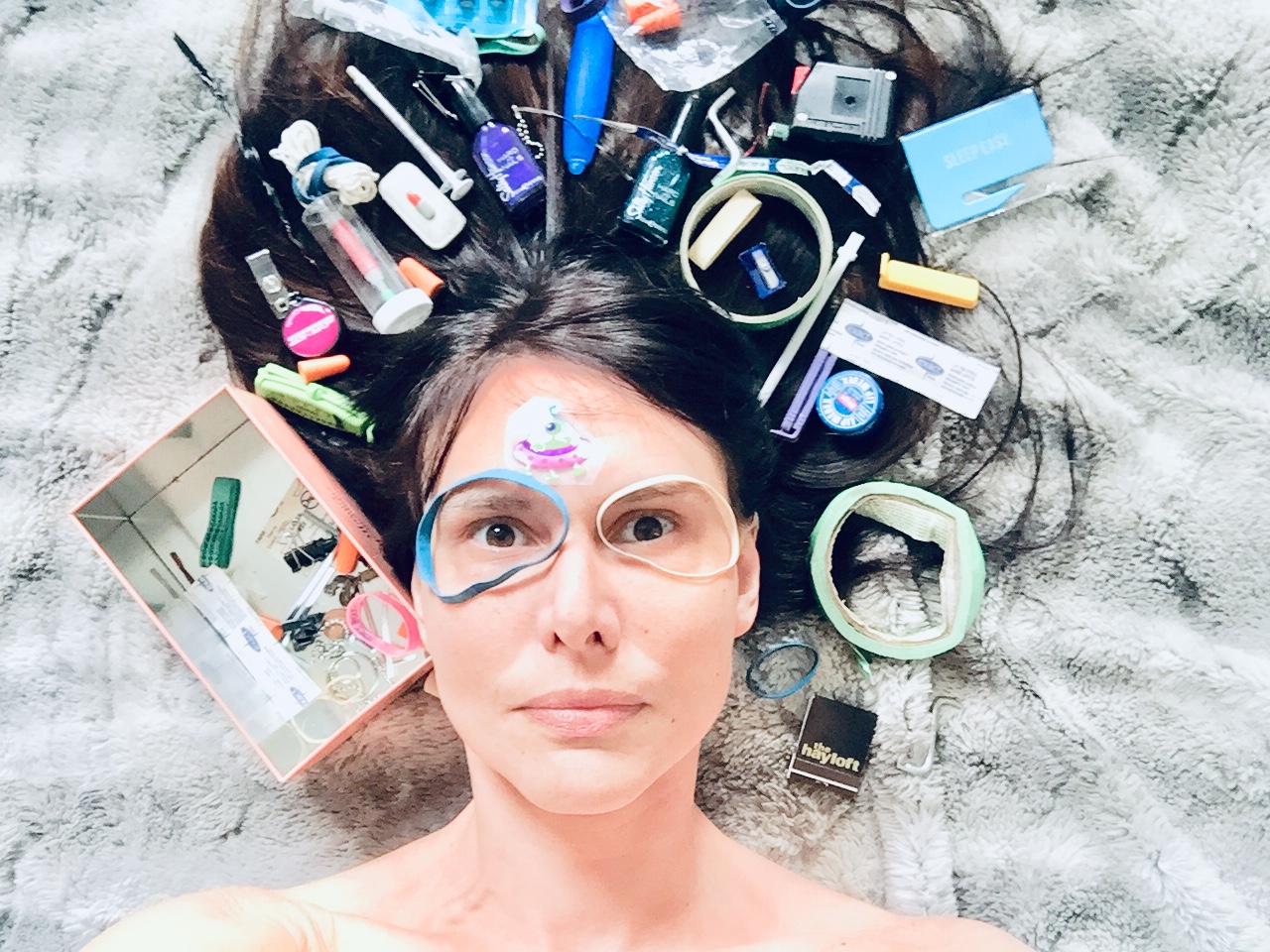 Lisa Anita Wegner
Lisa Anita Wegner is a meta-gender filmmaker, performer, curator, producer and consultant. Lisa is the creative producer of Mighty Brave Productions at haus of dada. Lisa's work has been shown at the Phoenix Art Museum, Art Gallery of Ontario, Mayworks Festival, Nuit Blanche Contemporary Art Festival, Long Winter, Gallery 1313, Toronto Art Fair, Phi Centre for Contemporary Art in Montreal. 
Lisa is pushing further with her unique Dada and Ubermarionette movement, presenting with Anandam's Body Break at Theatre Passe Murielle, PROCESS at Artscape Youngplace, Buddies in Bad Times, Rendezvous with Madness Festival and ArtworxTO. Lisa presented writing and photography in Yoko Ono's ARISING exhibition and has three photos in Shame Radiant, with East Window and Red Line Contemporary Art Centre in Denver Colorado. 
Wegner was born with Ehlers-Danlos Syndrome, an invisible and severe connective tissue disorder. Diagnosed later in life, it brought understanding of what was going on with her body caused her to re-evaluate her approach to putting art out into the world; she adopted a slower, more compassionate methodology and began exploring ways of bringing people into her practice to establish a community of artistic support.  Lisa never stopped making work, despite health conditions and cognitive drop out.  Wegner credits art making with saving her life. 
Artist Statement
Lisa Anita Wegner (°1973, Toronto, Canada) creates performances, installations, films and conceptual artworks. By parodying mass media by exaggerating certain formal aspects inherent to our contemporary society, Wegner makes works that can be seen as self-portraits. Sometimes they appear idiosyncratic and quirky, at other times, they seem typical by-products of American superabundance and marketing.
Her performances often refers to pop and mass culture. Using written and drawn symbols, a world where light-heartedness rules and where rules are undermined is created. By rejecting an objective truth and global cultural narratives, her works references post-colonial theory as well as the avant-garde or the post-modern and the left-wing democratic movement as a form of resistance against the logic of the capitalist market system.
Her works challenges the binaries we continually reconstruct between Self and Other, between our own 'cannibal' and 'civilized' selves. By demonstrating the omnipresent lingering of a corporate world, she touches various overlapping themes and strategies. Several reoccurring subject matter can be recognized, such as the relation with popular culture and media, working with repetition, provocation and the investigation of the process of expectations.
-500 Letters